Millennials' health plummets after the age of 27: Study finds the generation has unprecedented rates of diabetes, depression, and digestive disorders
by Natalie Rahhal
After age 27, all major measures of health start to decline sharply for millennials, according to a new Blue Cross Blue Shield Report
Millennials have higher rates of eight of the top 10 most common health conditions by their mid-30s than generation X-ers did at the same age
As their health continues to decline, millennials stand to cost the American health care industry and economy steep sums

It's all downhill from here: A depressing graph shows steep health decline that begins after age 27 and continues until death for millennials
Effect of Dietary Lipid on UV Light Carcinogenesis in the Hairless Mouse
by Vivienne E. Reeve, Melissa Matheson, Gavin E. Greenoak, Paul J. Canfield, Christa Boehm‐Wilcox, and Clifford H. Gallagher
Isocaloric feeding of diets varying in lipid content to albino hairless mice has shown that their susceptibility to skin tumorigenesis induced by simulated solar UV light was not affected by the level of polyunsaturated fat, 5% or 20%. However a qualitative effect of dietary lipid was demonstrated. Mice fed 20% saturated fat were almost completely protected from UV tumorigenesis when compared with mice fed 20% polyunsaturated fat. Multiple latent tumours were detected in the saturated fat‐fed mice by subsequent dietary replenishment, suggesting that a requirement for dietary unsaturated fat exists for the promotion stage of UV‐induced skin carcinogenesis.
Therapeutic benefit of combining calorie-restricted ketogenic diet and glutamine targeting in late-stage experimental glioblastoma
by Purna Mukherjee, Zachary M. Augur, Mingyi Li, Collin Hill, Bennett Greenwood, Marek A. Domin, Gramoz Kondakci, Niven R. Narain, Michael A. Kiebish, Roderick T. Bronson, Gabriel Arismendi-Morillo, Christos Chinopoulos, and Thomas N. Seyfried
Glioblastoma (GBM) is an aggressive primary human brain tumour that has resisted effective therapy for decades. Although glucose and glutamine are the major fuels that drive GBM growth and invasion, few studies have targeted these fuels for therapeutic management. The glutamine antagonist, 6-diazo-5-oxo-L-norleucine (DON), was administered together with a calorically restricted ketogenic diet (KD-R) to treat late-stage orthotopic growth in two syngeneic GBM mouse models: VM-M3 and CT-2A. DON targets glutaminolysis, while the KD-R reduces glucose and, simultaneously, elevates neuroprotective and non-fermentable ketone bodies. The diet/drug therapeutic strategy killed tumour cells while reversing disease symptoms, and improving overall mouse survival. The therapeutic strategy also reduces edema, hemorrhage, and inflammation. Moreover, the KD-R diet facilitated DON delivery to the brain and allowed a lower dosage to achieve therapeutic effect. The findings support the importance of glucose and glutamine in driving GBM growth and provide a therapeutic strategy for non-toxic metabolic management.
Writer's block
by Dr. Malcolm Kendrick
Anyway, to return to the main issue here, which is that medical science may now be incapable of self-correction. Erroneous ideas will be compounded, built on, and can never be overturned. Because of a thing called non-reproducibility.
In most areas of science, there is nothing to stop a researcher going back over old research and trying to replicate it. The correct term is reproducibility. In every branch of science there is currently an acknowledged crisis with reproducibility.
'Reproducibility is a hot topic in science at the moment, but is there a crisis? Nature asked 1,576 scientists this question as part of an online survey. Most agree that there is a crisis and over 70% said they'd tried and failed to reproduce another group's experiments.' 2
This is not good, but in medical research this issue is magnified many times. Because there is another in-built problem. You cannot reproduce research that has been positive. Take clinical trials into statins. You start with middle aged men, split them into two groups, give one a statin and one a placebo. At the end of your five-year trial, you claim that statins had a benefit – stopped heart attacks and strokes and suchlike.
Once this claim has been made, in this group, it becomes unethical/impossible to replicate this study, in this group – ever again. The ethics committee would tell you that statins have been proven to have a benefit, you cannot withhold a drug with a 'proven' benefit from patients. Therefore, you cannot have a placebo arm in your trial. Therefore, you cannot attempt to replicate the findings. Ever.
Thus, if a trial was flawed/biased/corrupt or simply done badly. That's it. You are going to have to believe the results, and you can never, ever, have another go. Ergo, medicine cannot self-correct through non-reproducibility. Stupidity can now last for ever. In fact, it is built in.
When Evidence Says No, but Doctors Say Yes
by David Epstein
Even if a drug you take was studied in thousands of people and shown truly to save lives, chances are it won't do that for you. The good news is, it probably won't harm you, either. Some of the most widely prescribed medications do little of anything meaningful, good or bad, for most people who take them.
In a 2013 study, a dozen doctors from around the country examined all 363 articles published in The New England Journal of Medicine over a decade—2001 through 2010—that tested a current clinical practice, from the use of antibiotics to treat people with persistent Lyme disease symptoms (didn't help) to the use of specialized sponges for preventing infections in patients having colorectal surgery (caused more infections). Their results, published in the Mayo Clinic Proceedings, found 146 studies that proved or strongly suggested that a current standard practice either had no benefit at all or was inferior to the practice it replaced; 138 articles supported the efficacy of an existing practice, and the remaining 79 were deemed inconclusive. (There was, naturally, plenty of disagreement with the authors' conclusions.) Some of the contradicted practices possibly affect millions of people daily: Intensive medication to keep blood pressure very low in diabetic patients caused more side effects and was no better at preventing heart attacks or death than more mild treatments that allowed for a somewhat higher blood pressure. Other practices challenged by the study are less common—like the use of a genetic test to determine if a popular blood thinner is right for a particular patient—but gaining in popularity despite mounting contrary evidence. Some examples defy intuition: CPR is no more effective with rescue breathing than if chest compressions are used alone; and breast-cancer survivors who are told not to lift weights with swollen limbs actually should lift weights, because it improves their symptoms.
A separate but similarly themed study in 2012 funded by the Australian Department of Health and Ageing, which sought to reduce spending on needless procedures, looked across the same decade and identified 156 active medical practices that are probably unsafe or ineffective. The list goes on: A brand new review of 48 separate studies—comprising more than 13,000 clinicians—looked at how doctors perceive disease-screening tests and found that they tend to underestimate the potential harms of screening and overestimate the potential benefits; an editorial in American Family Physician, co-written by one of the journal's editors, noted that a "striking feature" of recent research is how much of it contradicts traditional medical opinion.
That isn't likely to change any time soon. The 21st Century Cures Act—a rare bipartisan bill, pushed by more than 1,400 lobbyists and signed into law in December—lowers evidentiary standards for new uses of drugs and for marketing and approval of some medical devices. Furthermore, last month President Donald Trump scolded the FDA for what he characterized as withholding drugs from dying patients. He promised to slash regulations "big league. … It could even be up to 80 percent" of current FDA regulations, he said. To that end, one of the president's top candidates to head the FDA, tech investor Jim O'Neill, has openly advocated for drugs to be approved before they're shown to work. "Let people start using them at their own risk," O'Neill has argued.
So, while Americans can expect to see more drugs and devices sped to those who need them, they should also expect the problem of therapies based on flimsy evidence to accelerate. In a recent Stat op-ed, two Johns Hopkins University physician-researchers wrote that the new 21st Century Cures Act will turn the label "FDA approved" into "a shadow of its former self." In 1962, Congress famously raised the evidentiary bar for drug approvals after thousands of babies were born with malformed limbs to mothers who had taken the sleep aid thalidomide. Steven Galson, a retired rear admiral and former acting surgeon general under both President George W. Bush and President Barack Obama, has called the strengthened approval process created in 1962 the FDA's "biggest contribution to health." Before that, he said, "many marketed drugs were ineffective for their labeled uses."
Striking the right balance between innovation and regulation is incredibly difficult, but once remedies are in use—even in the face of contrary evidence—they tend to persist. A 2007 Journal of the American Medical Association papercoauthored by John Ioannidis—a Stanford University medical researcher and statistician who rose to prominence exposing poor-quality medical science—found that it took 10 years for large swaths of the medical community to stop referencing popular practices after their efficacy was unequivocally vanquished by science.
Science institute that advised EU and UN 'actually industry lobby group'
by Arthur Nelson
An institute whose experts have occupied key positions on EU and UN regulatory panels is, in reality, an industry lobby group that masquerades as a scientific health charity, according to a peer-reviewed study.
The Washington-based International Life Sciences Institute (ILSI) describes its mission as "pursuing objectivity, clarity and reproducibility" to "benefit the public good".
But researchers from the University of Cambridge, Bocconi University in Milan, and the US Right to Know campaign assessed over 17,000 pages of documents under US freedom of information laws to present evidence of influence-peddling.
The paper's lead author, Dr Sarah Steele, a Cambridge university senior research associate, said: "Our findings add to the evidence that this nonprofit organisation has been used by its corporate backers for years to counter public health policies. ILSI should be regarded as an industry group – a private body – and regulated as such, not as a body acting for the greater good."
The New Faces of Coke
by Kyle Pfister
Of the 115 individuals Coca-Cola admitted to funding, here's a breakdown:
By sector, 57% (65) are dietitians, 20% (23) are academics, 7% (8) are medical professionals (mostly Doctors), 6% (7) are fitness experts, 5% (6) are authors, 3% (3) are chefs, and 1% (1) are food representatives. I was not able to identify sectors for two of the funded experts.
Kellogg Paid 'Independent Experts' to Promote Its Cereal
by Michael Addady
Kellogg paid council experts an average of $13,000 per year, according to emails and contracts obtained by the Associated Press. The payment was for expert to engage in "nutrition influencer outreach" and refrain from offering their services to products that were "competitive or negative to cereal."
Outreach usually meant one of two things: Experts would claim Kellogg was their favorite brand on social media, or they would tout the cereal during public appearances. Kellogg's spokesperson Kris Charles told Fortune in a statement that the experts' association with the company was disclosed at public appearances.
Additionally, the experts' connection to the company may have affected some of their published work. For example, an independent expert was involved in publishing an academic paper in the Journal of the Academy of Nutrition and Dietetics that defined a "quality breakfast." Kellogg had the opportunity to edit the paper and even asked that the author remove a suggestion about limiting added sugar (something the sugar industry has also been accused of doing with heart disease research).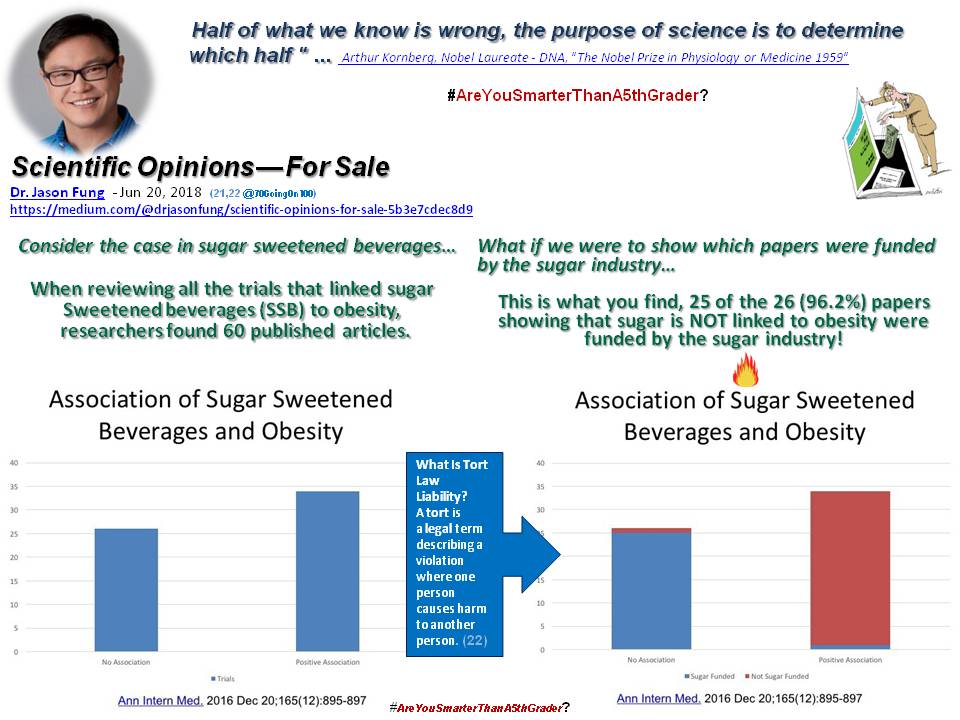 FDA: Sampling finds toxic nonstick compounds in some food
by Ellen Knickmeyer, John Flesher, and Michael Casey
A federal toxicology report last year cited links between high levels of the compounds in people's blood and health problems, but said it was not certain the nonstick compounds were the cause.
The levels in nearly half of the meat and fish tested were two or more times over the only currently existing federal advisory level for any kind of the widely used manmade compounds, which are called per- and polyfluoroalykyl substances, or PFAS.
The level in the chocolate cake was higher: more than 250 times the only federal guidelines, which are for some PFAS in drinking water.
Food and Drug Administration spokeswoman Tara Rabin said Monday that the agency thought the contamination was "not likely to be a human health concern," even though the tests exceeded the sole existing federal PFAS recommendations for drinking water.
Why smelling good could come with a cost to health
by Lauren Zanolli
About 4,000 chemicals are currently used to scent products, but you won't find any of them listed on a label. Fragrance formulations are considered a "trade secret" and therefore protected from disclosure – even to regulators or manufacturers. Instead, one word, fragrance, appears on ingredients lists for countless cosmetics, personal care and cleaning products. A single scent may contain anywhere from 50 to 300 distinct chemicals.
"No state, federal or global authority is regulating the safety of fragrance chemicals," says Janet Nudelman, policy director for Breast Cancer Prevention Partners (BCPP) and co-founder of the Campaign for Safe Cosmetics. "No state, federal or global authority even knows which fragrance chemicals appear in which products."
Three-quarters of the toxic chemicals detected in a test of 140 products came from fragrance, reported a 2018 BCPP study of personal care and cleaning brands. The chemicals identified were linked to chronic health issues, including cancer.